6 Christmas Jewelry Gifts for the Special Woman in Your Life
Christmas is round the corner! The season is all about the spirit of joy and happiness, and what better way to spread the magic of Christmas than exchanging gifts!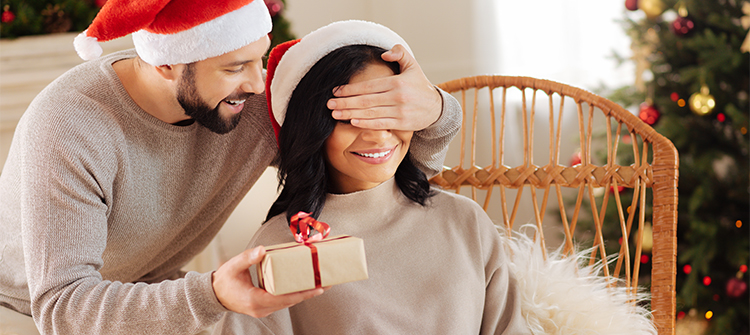 Choosing and finalizing a gift for your special one is not an easy task at all. "What should I get her?" and "Will she like this?" might be some of the questions giving you sleepless nights. So we bring to you a list of 6 perfect Christmas jewelry gifts that she will definitely love!
1. Lucky Charms
Wouldn't it be great if along with love and good wishes, your gift could also carry a bit of luck? That's where our lucky charm collection shines. Be it a pair of horseshoe studs or a wishbone drop pendant or even an evil eye pendant, the charming designs make sure that lady luck always smiles at your loved one.
2. Floral Patterns
Everyone loves flowers! They are one of the most beautiful creations of nature. Combining flowers and jewelry gives birth to the ideal Christmas gift for your partner. The floral inspired designs at Pure Ignis exude feminine elegance and are bound to turn heads wherever she goes!
3. Promise Rings
The bond of love is a lifelong promise. Promise rings are a reminder for the beautiful eternal journey of love that you will be taking with the special woman in your life. The holidays are perfect to make a promise that you two will cherish forever.
4. Geometric Designs
Unique geometric jewelry designs are the new popular choice for gifting. The minimalistic and stunning pieces are a crowd pleaser and can light up her Christmas. This is one gift for which she'll thank you every time she wears them!
5. Heart-Shaped Beauties
Heart is a charming symbol of true love. If you are unable to make up your mind regarding a jewelry style for the most important woman in your life, the simple yet stunning heart shaped jewelry will always come to your rescue. The smile on her face when on receiving the gift will be priceless and you will cherish her reaction forever.
6. Infinity Collection
Life, for everyone has an end, but love for each other is everlasting. With that thought in mind, the infinity collection represents the undying love you have for your beautiful lady. The perfect gift for the perfect partner!
With so many options to choose from, you'll find the best Christmas gift you are looking for at Pure Ignis. Our jewelry pieces are made of precious metals and lab-grown diamonds. Essentially, lab-grown diamonds are 100% conflict free, and most importantly, environment-friendly. And they shine as bright as mined diamonds! Go ahead and take a look at our collection of lab-grown diamond rings, pendants, earrings and more right away. Happy holiday shopping!
---
---