Top 5 Wedding Rom-Coms to Watch with Your Partner
Every girl (and guy too) dreams of having a perfect wedding at a lavish location, decorated with pretty flowers, attended by their loved ones and most importantly having their soul mate by their side. Hollywood has always portrayed weddings beautifully and with the arrival of the wedding season, we bring to you a list of 5 wedding rom-coms that you can enjoy.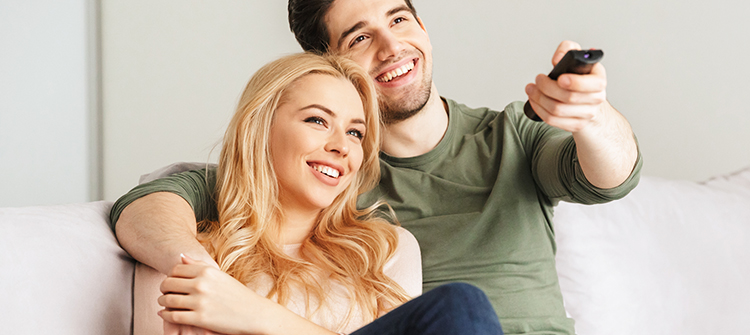 1. The Runaway Bride: Weddings can be a nerve-racking affair and sometimes it's better to (as the title suggests) run away rather than settle for someone you don't like. Wedding day jitters and the panic before the ceremony are portrayed beautifully in this cult classic starring Julia Roberts and Richard Gere. Watch this one to go through multiple wedding settings and to know whether Maggie finally settles down or the running shoes get the better of her.
2. 27 Dresses: The movie follows the life of Jane Nichols played by Katherine Heigl, who's a bridesmaid specialist and has been one in 27 weddings. We see her struggle over love, career and family but in the end she gets her dream wedding, and what's better than one bridesmaid? 27 bridesmaids!
3. My Best Friend's Wedding: Julia Roberts features on the list again! In this one, she tries to disrupt her best friend Dermot Mulroney's wedding to Cameron Diaz, in an attempt to win his heart. The movie makes for a fun watch where we know Julia's character is in the wrong, but we still root for her because after all everything is fair in love and war.
4. The Wedding Planner: What do you do when you fall in love with your boss's fiancé? We find the answer in this movie starring Jennifer Lopez and Matthew McConaughey. Will they get together or won't they? The audience keeps guessing till the very end. This movie is a favorite among all rom-com lovers and as we all know, any movie with Matthew in it is a must watch.
5. Bride Wars: Every girl dreams of having her best friend by her side on her wedding day but what happens when they decide to get married on the same day at the same location? We see Anne Hathaway and Kate Hudson fight it out for their favorite wedding venue in this hilarious comedy. Anne and Kate play their roles to perfection in this movie that has a surprising yet sweet ending.
---
---