What Is Valentine's Day And Why We Celebrate?
The romantic month of the year is here and lovers are all set to paint the town red. Surely 14th February is a great occasion to express your love to someone you secretly admire or propose marriage to your partner. But have you wondered what is Valentine's Day and how did it come into being? Know more about this much awaited festival of love and romance. Keep reading…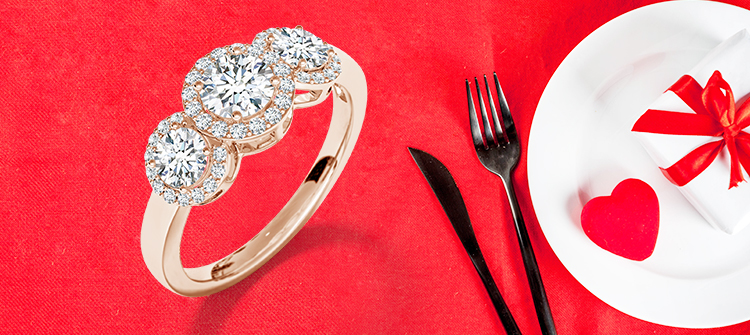 According to one of the popular legends, the 3rd century Roman emperor Claudius II had passed a law that prevented soldiers from marrying and having a family. He believed that they should dedicate themselves completely to Rome. It was at this time when the Catholic priest St. Valentine secretly arranged marriages for these young soldiers. He was sentenced to death by the emperor when his actions were eventually discovered. During his stay in the prison, he was believed to help other prisoners to escape the barbarous Roman prison. Before he was executed, Valentine also wrote a letter to the young girl (possibly the blind daughter of his jailor) he had fallen in love with. The letter was signed with, 'From your Valentine', an expression that is popularly used even today.
Another legend dates back to the ancient Roman spring festival Lupercalia that is believed to be the origin of this celebration of love and romance. It used to be a fertility and purification ritual dedicated to the Roman god of agriculture, Faunus. The Roman priests would sacrifice goats and dogs for the 'purification' and dipped their hides in the sacrificial blood. They would then gently whip the women and crops in the field with the hide strips in order to make them more fertile. This ritual was followed by a 'matchmaking lottery' that involved young women who placed their names in an urn while the bachelors chose a name for themselves. These alliances often ended into marriage.
The significance of Lupercalia in Shakespeare's Julius Caesar is worth mentioning. The play begins during this ceremonial feast and Caesar instructs Mark Anthony to strike his wife Calpurnia with sacrificial animal hide to make her fertile.The association of the pagan Lupercalia festival and Saint Valentine's Day was also made by Chaucer and he used this romantic festival and its poetic traditions of courtly love in several of his writings.
By the end of 5th century, Lupercalia was outlawed and 14th February was declared as Valentine's Day by Pope Gelasius. Hand-written romantic greetings were exchanged through the Middle Ages and became popular around the 17th century. As the printing technology improved, written letters were replaced with ready-made cards. These cards were decorated with romantic symbols like cupid, flowers and hearts along with sentimental verses.
In contemporary times, Valentine's Day is celebrated with greetings, flowers like red roses, chocolates, champagne and valuable jewelry gifts. Couples spend quality time together in various ways such as romantic dinners, getaways and luxurious stays. It is also one of the popular days of the year when lovers propose marriage as it makes the experience even more special.
Looking to spoil your loved one with a beautiful jewelry present? Browse our collection of lab-grown diamond jewelry and choose the perfect Valentine's Day gift for her.
---
---