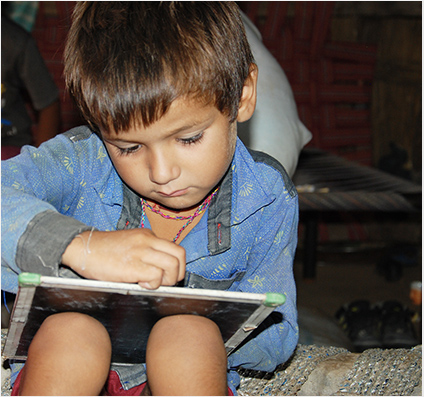 Around 1.1 million people around the world do not have access to electricity and are dependent only on natural light for basic necessities. At Pure Ignis, we are on a mission to enlighten the lives of those, who have lacked the basic necessities of life for far too long. For every purchase, we would provide enough electricity to one household in a remote village by using modern renewable energy.
We have begun our journey by installing a solar panel in a remote village of Rajasthan, India and we need your support in paving the path towards building a sustainable world for everyone. When you make a purchase on our website, you initiate a chain of events in enlightening the life of a family deprived of the basic electricity. So let the brightness of your lab grown diamond, enlighten the lives of others.


SHOP
DEPLOY

ILLUMINATE

SUSTAIN
It all starts from you! When you make a purchase at Pure Ignis, you take a step forth in a journey towards building a brighter future. Enlighten a house now.
After identifying the households in remote villages who have to dwell in dark due to absence of electricity, we install a solar panel with enough wattage to fulfill their basic necessities. We have already laid the foundation of our journey by installing solar panels in Rajasthan, India.
Electricity provides better health, education and safety. Our installed panels would generate enough electricity for those who have lacked the basic necessities for far too long, illuminating their lives for a brighter future.
We look optimistically towards building a greener planet, paving the path for a brighter and sustainable world for our coming years and future generations.